Buy Logitech MEETUP At The Best Price In Nairobi Kenya
The Logitech MEETUP is a All-in-one conferencecam with an ultra-wide lens for small rooms. Get the Logitech MEETUP at the best price In Kenya only at Alisco Technologies Limited. The following is a YouTube review for Logitech MEETUP.
Logitech MEETUP Descriptions
The following are the Logitech MEETUP features and specifications
Meet Easy
Designed for huddle rooms and other smaller spaces, MeetUp packs big features into a compact form factor.
Motorized pan/tiltlensBeamformingmicrophone arrayFull-range speakersystem4K Ultra HD Camerawith 5X HD zoom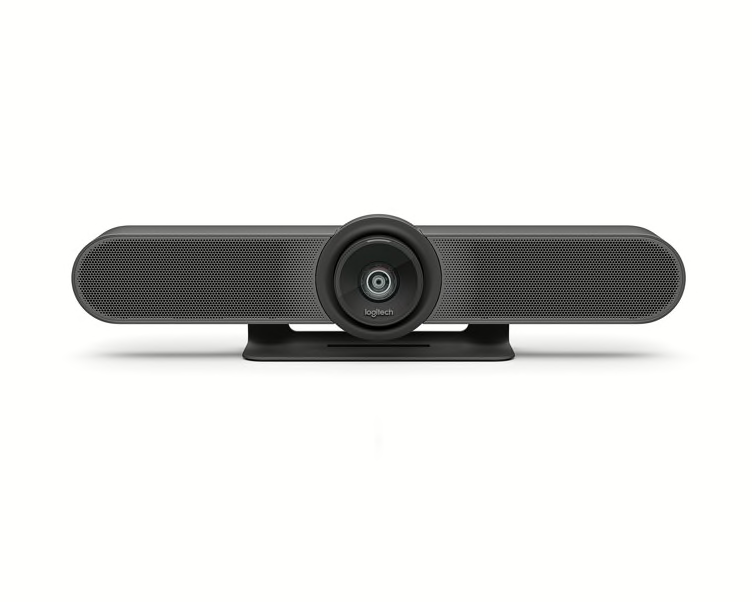 Speak Easy
Front-of-room alignment of voice and video is just the first step to natural conversations. RightSound™ technologies include a beamforming mic array that captures speech, while auto-leveling louder and softer voices and suppressing noise.
Rightsight
With RightSight™ computer vision, MeetUp automatically adjusts camera position and zoom to find and frame everyone in the room.
Make Space
Mounted at the display like a sound bar, MeetUp takes the speaker off the table to reduce cross-room cabling and maximize usable space.
Simple To Manage
With Logitech Sync Device Management Monitor and manage your meeting room devices from one single platform with Logitech Sync. Plus, get business insights into how your rooms are being used.
Room Solutions With MeetUp
Get everything you need to build out small rooms for video meetings, including Logitech MeetUp, a compute platform (such as a mini PC, Meet compute system, or Logitech RoomMate), room-optimized software, and the Logitech Tap touch controller.
5X Zoom
Perfectly frame presenters to minimize background distractions. Zoom in on whiteboards and objects so remote participants can see what you see. Thanks to its advanced 4K image sensor, video remains sharp and clear, even when you zoom in on the details.
Premium Camera Optics
MeetUp features exquisitely engineered, premium camera optics that capture a wide field-of-view without distorting faces and furniture with a "fisheye" effect. Faces look natural, whiteboard writing remains legible, and straight lines stay straight.
Extended Range
Logitech Expansion Mic for MeetUp provides greater flexibility in huddle room configurations. MeetUp's built-in beamforming mics are optimized for up to 4 meters. To extend that range up to 5 meters, add an Expansion Mic. So whether people are seated at a table, sitting against the wall, or walking around the room, Expansion Mic for MeetUp means everyone will be heard.
Bluetooth Speakerphone
Already connected on your smartphone? Dialing into an audio conference? Pair MeetUp with your smartphone or tablet to enjoy outstanding audio clarity, volume, and range that handheld devices can't match.
Take Control
When you need to adjust the volume, mute the microphone, or take manual control over camera position, MeetUp' s remote control uses radio frequency (RF) signals for reliable and discreet control from anywhere in the room. You can even download the free Logi Remote app (available on iTunes) to control MeetUp with an iPhone or iPad.
Wall Saver
No drilling? No problem. By attaching to the VESA mounting points behind the display, the optional TV Mount for MeetUp lets you position MeetUp above or below the display without drilling new holes.